A hardcover copy of my book, Consider No Evil: Two Faith Traditions and the Problem of Academic Freedom in Religious Higher Education, came in the mail today. There it is below.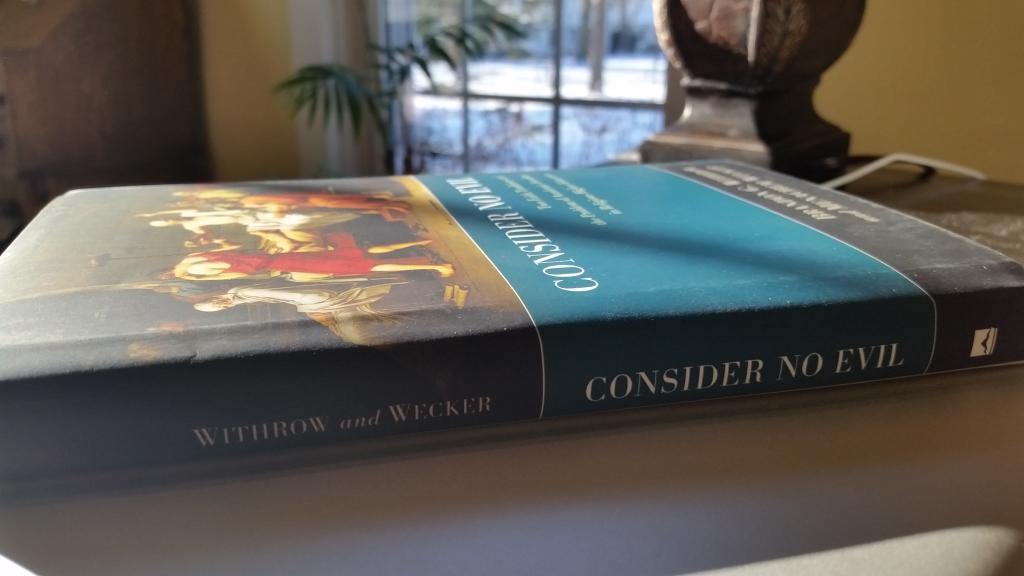 This is the second book of mine that is in hardcover. The first one—a new edition of a rare book by Peter van Mastricht, which I edited and did the introduction for—was not only my first hardcover, but also my first book.
My publisher's academic imprint, Cascade Books, has a publishing model that is intended to keep books in print, so they have kept that imprint primarily as paperback, and additionally, though not always, for Kindle. But this time around they decided to selectively put out hardcovers. So it's nice to have another book of mine in a hardy hardcover.
Hmmm…is the audiobook edition next?